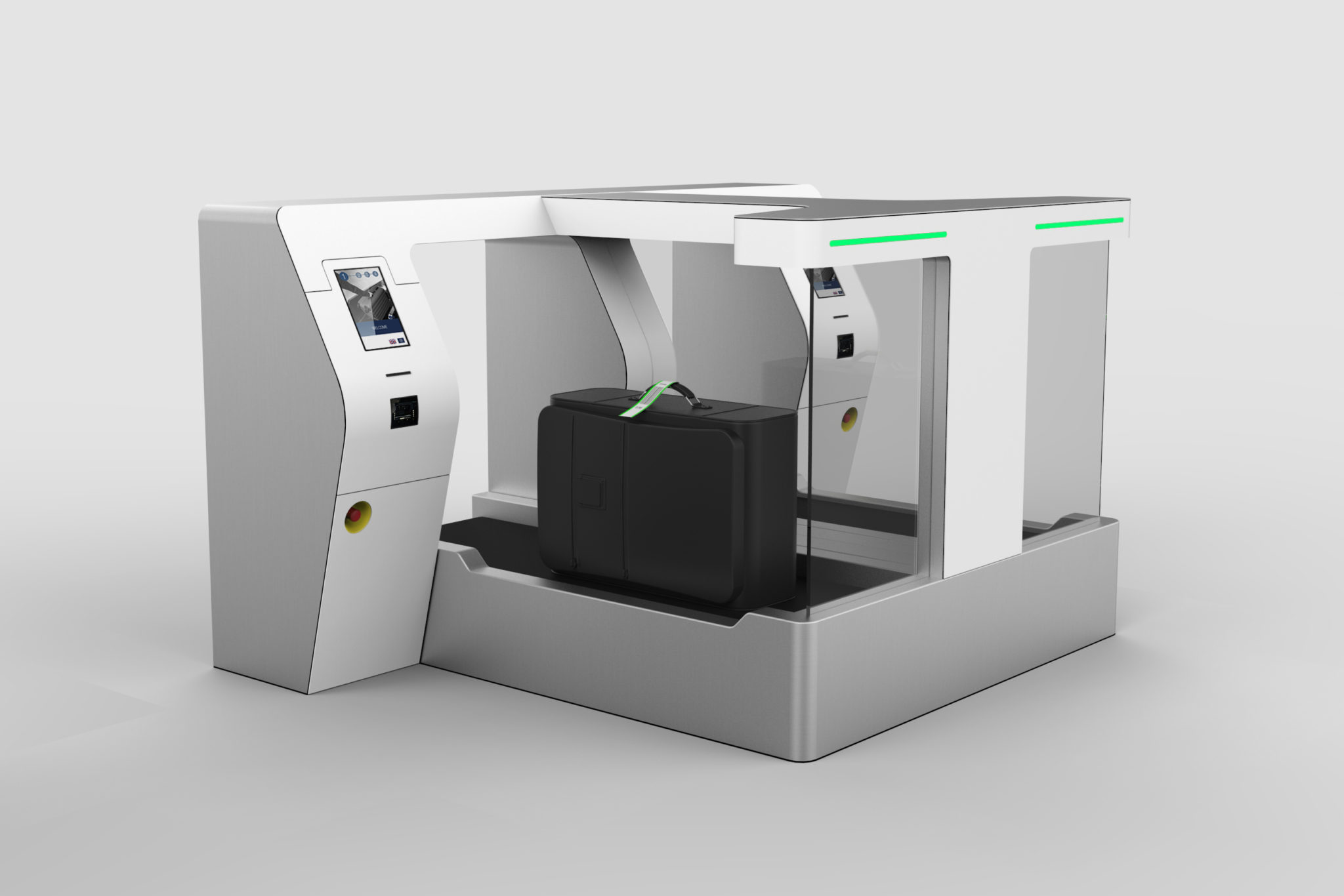 1
Modular front module for integration of various hardware (here shown with touch screen, bag tag printer and boarding pass scanner)
2
Scanner roof with space for automatic barcode scanners, volume cameras, RFID antenna, etc.
4
1st conveyor belt with integrated weight unit
5
Status light for floorwalkers and passengers
6
Glass walls to create a private space while ensuring transparency
AIR.GO 2.0
FULLY AUTOMATIC SELF-SERVICE BAG DROP SOLUTION
PRODUCT INFORMATION

Air.Go 2.0 is an innovative self-service bag drop solution that is characterised by its user-friendly design, customisable features and elegant appearance. Not two airports have the same needs, and Air.Go 2.0 is designed as a modular system for easy customisation and integration. In close cooperation with the customer we can tailor a solution that suits their particular needs and integrates seamlessly with the rest of the check-in process.
The design is minimalistic and elegant with no distracting elements, both functionally and aesthetically. The gently curved front gives a welcoming appearance with an ergonomically correctly angled screen and space for passengers to get close to the screen for reading and touching. There is enough space for wheel chair users to use the bag drop as well.
The colour of the machines can be customised in order to match the airports brand identity and architecture, and it is possible to apply graphics and prints directly to the front panels.
Hardware be customised to use software from any supplier.
Air.Go 2.0 is designed and manufactured in Denmark.
Front: Powder coated steel (all colours available)
Sides: Brushed stainless steel
AWARDS

Winner of 'German Design Award' (2019)
Winner of 'DesignEuropa Awards' (2018)
Finalist in 'Danish Design Award' (2017)
Finalist in 'Danish Design Award' (2016)
Winner of 'Inter Airport Innovation Award' (2015)